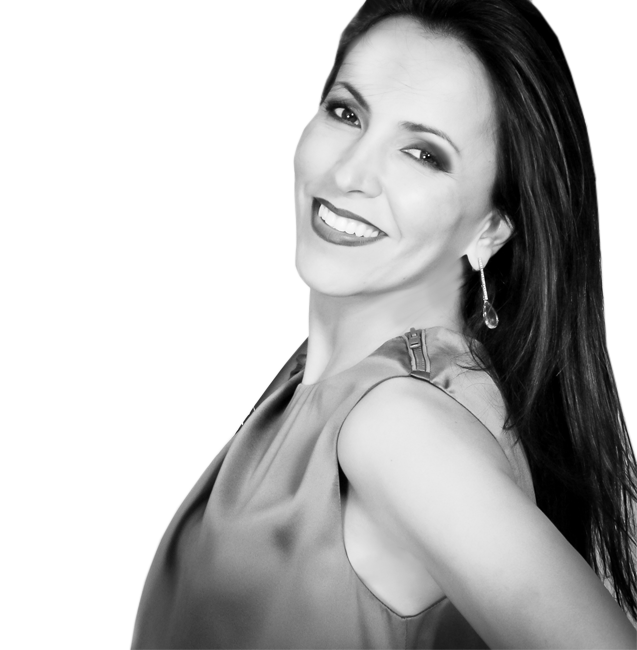 THE ARTIST
"A direct relationship between jewelry, heritage and tradition was important in my family."
From her upbringing in Brazil to her studies in France to her residency in the United States, Heloisa Fitzgerald imparts a worldly aesthetic and singular identity to her craft. Her travels taught her to embrace beauty as an art form, and she celebrates its marriage with body and nature through her innovative, elegant designs.
Creative from a very young age, Heloisa naturally took to crafting clothing, architecture, oil paintings, porcelain, and eventually jewelry. She designed her first pieces – an earring and ring set featuring aquamarine stones gifted to her at birth – when she was 15. And so began Heloisa's calling for crafting inspired treasures infused with meaning.
THE LEGACY
"I came to admire jewelry through her eyes and through her gifts."
Love of jewelry is a family affair – Heloisa and her older sister Teresa Cristina, a talented artist and avid jewelry collector, shared a mutual adoration for craftsmanship and design. It was not unusual for Teresa to surprise her little sister with a piece she'd admired during one of their many shopping excursions, or to gift Heloisa with a specially-commissioned item she'd just happened to adore.
Heloisa cherished these keepsakes for what they represented: an attentive, loving gesture on the part of her endlessly thoughtful sister. So much so that she often wished she could deconstruct them without altering their beauty, so the magic of their original form could be rendered versatile enough to wear with every outfit. This adoration for Teresa's gifts is what sparked Heloisa's idea for creating interchangeable jewelry pieces.
When Teresa Cristina unexpectedly passed away in 2007, Heloisa dedicated her business to her sister's legacy, and the designs forged out of their mutual love became her signature. All of Heloisa's pieces combine her tireless quest for elegance and refinement with Teresa's passion for style and craftsmanship – each design represents an unbreakable bond.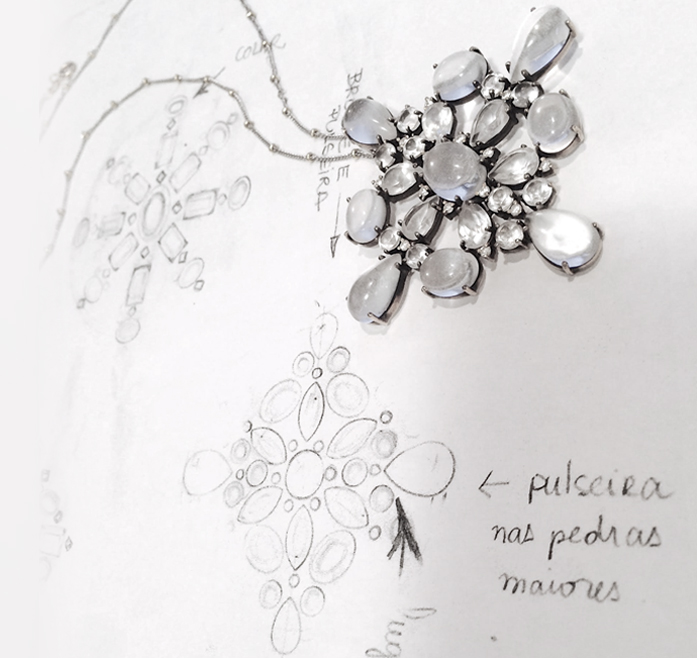 THE CRAFT
"The process is as equally related to engineering as it is to heart and feeling."
Heloisa's pieces are meticulously handcrafted using 18K gold, precious and semi-precious stones, evoking softness and refinement while imparting playful color and sumptuous shapes.
Inspired by fashion, beauty and light, Heloisa's designs offer a variety of sizes and functionality, allowing the wearer to mix and match elements while expressing individuality, effortlessly transforming from casual grace to upscale elegance. From her family to yours, every Heloisa Fitzgerald creation will become your new favorite heirloom.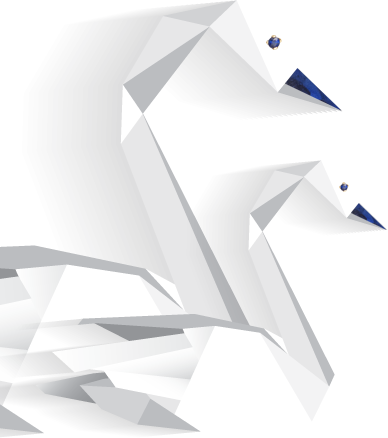 THE DETAILS
10 Questions with Heloisa
Who is your style icon?

Valentino

If you could drape any celebrity in your jewels, who would it be?

Natalie Portman

Audrey or Katherine Hepburn?

Audrey

Vintage or modern?

Modern

Favorite book?

The Mists of Avalon by Marion Zimmer
Favorite cuisine?

French. I studied at Cordon Bleu in Paris.

Hobbies?

Table tenis, expenditions, paint, photography.

Favorite travel locale?

Italy. Specially Milano and Florence. I treasure the mix of art and fashion and ancient.

Most-repeated song on your playlist?

Most songs by Mika.

If you could only keep one piece of clothing and one pair of shoes from your closet, what would they be?

A black dress and flat sandals.